Attended by over one hundred and fifty people from all over the world, the first BG Reunion took place on 30th September & 1st October 2016 at the Holiday Inn, Stevenage and ran over two days. 
On the Friday evening there was a special meet and greet opportunity with Simone Lahbib and Mandana Jones for the VIP attendees. Plus the opportunity for everyone attending to enjoy an evenings' disco and make new friends.
The Saturday event included;
* Cast photos with Simone Lahbib, Mandana Jones, Alicya Eyo, Debra Stephenson, Kika Mirylees & Vicky Alcock.
* Q & A's with all the cast
* Autograph sessions
* Evening Disco
Plus, an auction in aid of 'Eilidh Brown Memorial Fund'. 
The items auctioned were Bad Girls memorabilia, some of which were kindly donated by cast members or made and donated by fans. All proceeds went directly to the charity and raised an amazing £21,630.41 for the very deserving charity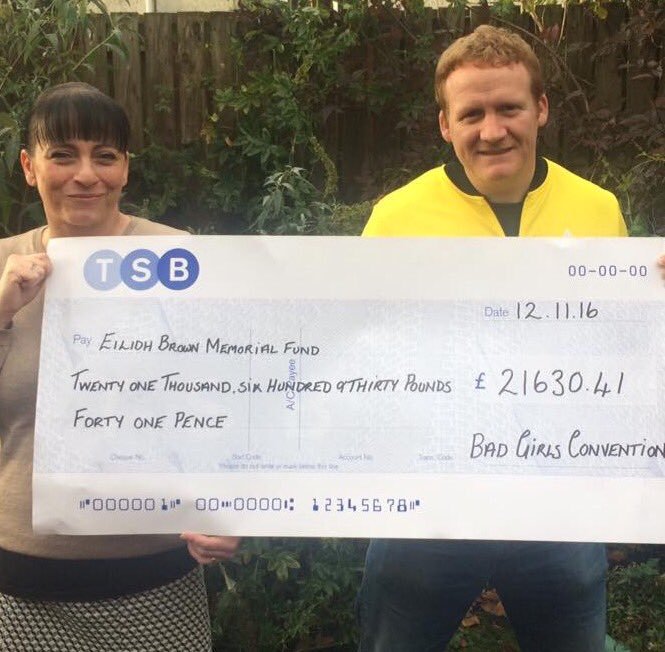 Nicole & Gordon Brown receiving their cheque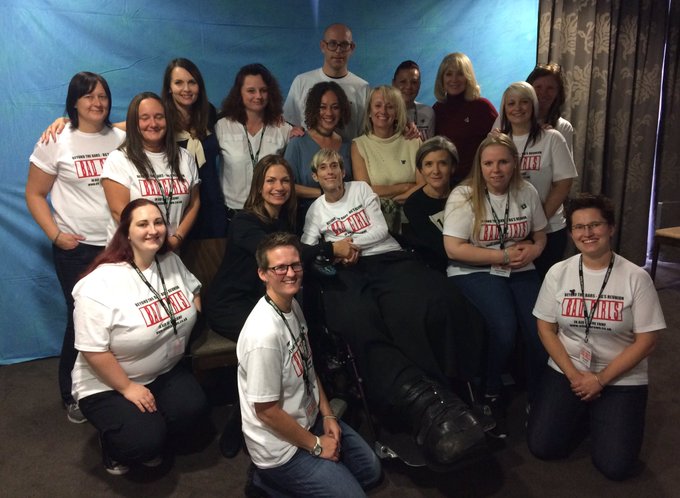 Bad Girls Cast, BGReunion Organisers & Event volunteers.
Sue, Natalie, Deborah Stephenson, Crystal, Simone Lahbib, Jane, Si, Alicya Eyo, Mandy, Katie K, Vicky Alcock, Mandana Jones, Kika Mirylees, Rachael, Di, Katie L & Rachel.